Profile
Management Search Consultants will provide access to high quality candidates as well as specialised knowledge and professional advice. All appropriate selection tools and techniques will be applied.

Due to our reputation and penetration into the local market we are able to effectively source candidates though our local and national database network. High profile recruitment advertising is used to facilitate the recruitment process. This would include The Times Media database, Career Junction, as well as other leading internet based databases. External business networks and associated companies may also be called on from time to time.

Management Search Consultants cover all functional areas of recruitment but at Specialist or Management level. This would include:


Engineering, Technical and Production
Engineers and Managers in the Mechanical, Electrical, Electronic, Civil, Industrial Engineering, Quality Assurance, Agriculture and Chemical fields as well as Production and Operations Managers and Superintendents in manufacturing and services industries.

---

Finance and Accounting
Financial and Commercial Directors/Managers in manufacturing, retail and service industries to young graduates who are looking to establish their careers.

---

General Management
Managers with multi-functional responsibilities who may have either a Financial, Marketing / Sales or Technical background in the Manufacturing or Service industry.

---

Human Resources

Training, Personal, Industrial Relations and Remuneration / Salaries Managers and Officers.

---

IT
IT Managers, Project leaders, Systems Administrators and Business Analysts.

---

Sales and Marketing
Director level to Brand/Assistant Brand Managers, Sales / Regional Managers and Senior Sales Representatives covering the FMCG, Industries and Service sectors.

---

Specialists
This includes Logistics, Procurement / Buying, Warehousing, Textiles and other areas where specialist functional skills are required.
---

Some of the well-known companies who we have successfully sourced people for include Defy Appliances, Tongaat-Hulett Sugar, Mondi Paper, SAB Miller and BHP Billiton.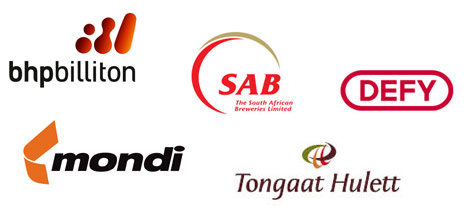 Latest Positions

To view some of our latest job offerings click on one of the links below to be redirected to the individual recruitment portals.